A MOTHER - DAUGHTER DUO REVOLUTIONIZING HAIRCARE FOR THE BETTER
A revolutionary comb that efficiently and gently removes 4 to 8 braids at a time while simultaneously detangling and straightening hair, making the haircare experience effortless and enjoyable.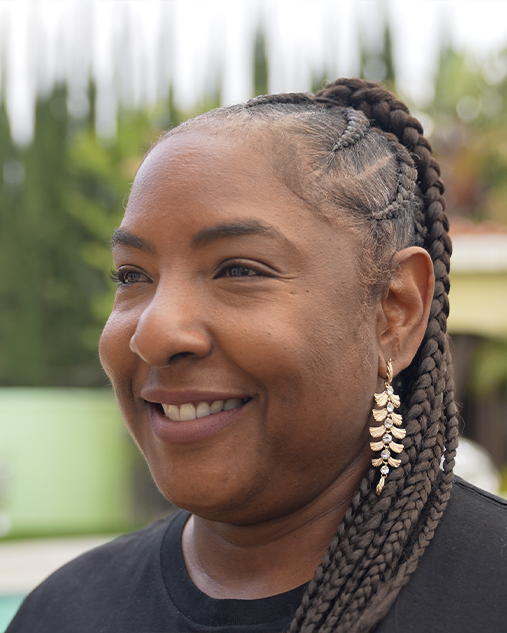 ORIGIN : THE NEED FOR EFFECIENCY, UNBRAIDING WOULD TAKE HOURS
As a mother of four girls, it would take hours to take down braids, it would often take theentire weekend. The process was long and inefficient - we knew women wearing protectivehairstyles needed a faster way remove their braids. The Original Unbraider was createdto simplify the braid takedown routine for women by providing an innovative solution thatefficiently and gently removes 4 or more braids at once. All while detangling andstraightening the hair, saving time and preserving the health and beauty of your hair.The very first Unbraider was launched in 2004 by founder Nastasha Anderson.
RELAUNCH : THE COMB EVERY HOUSLEHOLD SHOULD HAVE
After the original launch of The Unbraider in 2004, Natasha decided to put thecomb on hiatus due to family matters. In 2023, The Unbraider was relaunched bythe youngest daughter of Natasha, Khadija Imara. Her hope was to create abeauty line that would empower women and preserve the tradition of wearingprotective hairstyles while building a platform for storytelling, laughter, andconnection.
FROM FRUSTRATION TO INNOVATION, THE INSPIRATIONAL JOURNEY OF THE UNBRAIDER
"The UnBraider is everything my Grandmother, Mother, and sisters wished for in our childhood. It's easy to use, saves hours, and brings joy back to haircare."
KHADIJA IMARA